I've noticed this for the past couple of months and now I'm actually saying something about this. I noticed the home, music, tv shows, etc. always comes up like this...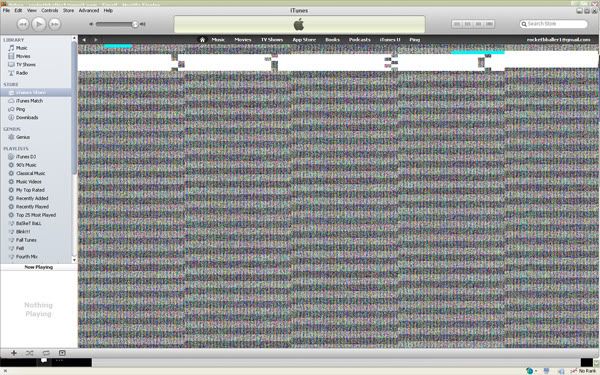 Click to view the fullsize image.
I don't know why, but it's really annoying cause I can't see what new music came out. Not like anything good came out, but still! Anyone else have this problem? I've updated my iTunes so deleting it and re-installing it won't work.